GUEST HOUSE
Guest can relax in a 3 bedroom, 2 bath house with full kitchen, laundry room, den area with flat screen TV, and if you would rather be outside you can sit on the porch and enjoy a campfire and just relax in the outdoors.
GAME ROOM
If setting around the campfire is just too relaxing and you would like a little entertainment you can retreat to the game room to enjoy cards, dominoes, pool table, big screen LCD TV, bar.
CLEANING AREA
Deer cleaning area has electric hoist to raise and lower deer during cleaning process, stainless steel work table, stainless steel sink for easy clean up, and a walk in cooler for all your deer storage needs.
BURTS RANCH MAIN LODGE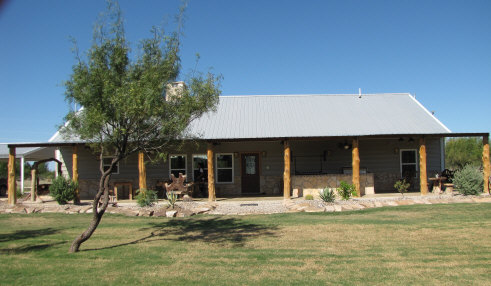 BURTS RANCH GUEST LODGE