RANCH NEWS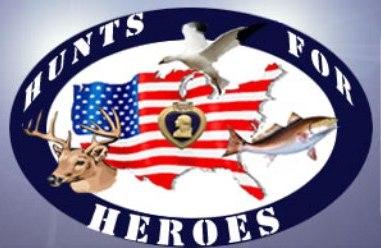 To the Mueller Family and the People of Tomball,
The outpouring of generosity and patriotic support that occurred during the Mueller Family Bar-B-Q Cook-off on April 16th benefitting Hunts For Heroes was nothing short of spectacular. As a non-profit organization, we are grateful for the donation of proceeds from the cook-off event organized and hosted by the Mueller Family. As an organization that's sole purpose is to put action into the words "Support Our Troops", the appreciation and support shown for our cause by the good people of Tomball will never be forgotten.
Hunts for Heroes' mission is to provide outdoor activities for Purple Heart recipients to give them a brief break from their lengthy recuperation and to let them know how much their personal sacrifices are appreciated. Our growth during the past five years is a direct result of being blessed by an outpouring of support by many patriotic Americans. From the first fishing trip planned by Billy Hodges, our founder, and friends from the El Campo Volunteer Fire Department, Hunts For Heroes has developed into a nationally recognized organization that, in 2010, was able to provide 46 separate activities in Texas, Oklahoma, South Dakota, New Mexico and other states for wounded warriors from Walter Reed Medical Center, Bethesda Navy Hospital, Brook Army Medical Center, Fort Hood, Quantico Marine Base, Camp Lejeune Marine Base and other bases across the country.
The Mueller Family's selection of Hunts For Heroes as the recipient of their annual BBQ Cook-Off Benefit was very welcome. We are a 100% volunteer group that is solely dependent on the generosity of fellow Americans, so events such as this are critical to our ongoing mission. Billy Hodges, his wife Patty, my wife Mary Anne and I were very happy to attend and represent Hunts For Heroes.
What we experienced during the cook-off went way beyond our expectations. Each member of the Mueller Family we met reinforced their commitment to make the event a success. They assembled fifty-two cook-off teams, the largest turnout In the twenty-three year history of the event, a horseshoe tournament, silent auction and a live auction – all designed to generate donations for Hunts For Heroes.
The people we met during the day were so enthusiastic about helping our cause and expressing their support for our military. I am sure there are thousands of small towns across this country with the same patriotic spirit, but none can top what we saw from the people of Tomball.
There were two very touching moments that stand out as examples of what this is all about.
Hunts for Heroes invited a local wounded warrior and his family to the cook-off. After overhearing him tell someone he would love to bid on the deer rifle during the live auction, an informal team was quickly formed to win the bid so they could give him the rifle. Upon receiving his gift, our warrior's first thought was to remind everyone of those still in harm's way. After a moment of silence, all present recited the Pledge of Allegiance.
The second moment was initiated by someone saying they were putting twenty dollars on the ground to go toward our fallen warriors and invited others to contribute. People started walking up from all directions and dropping tens, twenties and fifties onto the growing pile. Within five minutes, they raised $980. Billy and I just looked at each other. A little dumbfounded, but very proud of you folks.
The Mueller Family has informed us they will honor us once again during next year's BBQ cook-off.
Thank you, but the honor is ours.
Sincerely,
Rod Jay
Volunteer
Hunts For Heroes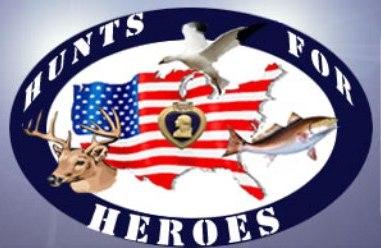 April 16. 2011

MUELLER'S 23rd ANNUAL BBQ COOK-OFF
This year the Mueller's have decided to benefit the Hunts For Heroes organization. I can not say enough about what Hunts For Heroes does for our wounded vets. So come out and support our wounded and enjoy a good time. Good luck to all the teams. And I can't forget the Mueller Family for hosting such a great cook-off for 23 years supporting such worthy organizations.
A SPECIAL THANK YOU TO THE MUELLER"S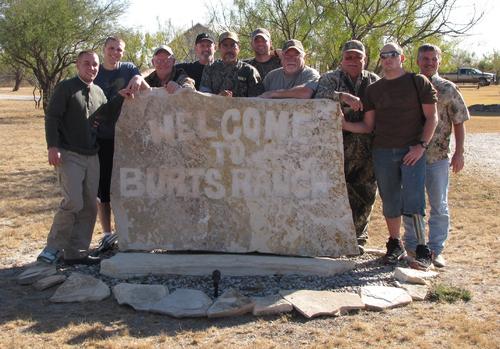 Wounded Warriors December 5-8, 2010

After these men have spent (13??)hours on airplanes and buses they arrive no worse for wear. With anticipation and excitement they were ready to get settled in and talk hunting. When all the introductions of guides and hunters were over, they were ready for a wonderful meal and a good night's sleep. The next couple hours were spent talking about hunting, family, commitments for life and how glad they were to be in Texas.

From Dec. 5th to Dec.8th time was spent in the brush looking at deer and relaxing.
Rising before the sun on a daily regiment takes its toll on anybody. These men were up for the task. Never missing a curtain call speaks for their heart and determination to enjoy every waking moment.

By the time they left, all of them successfully harvested a trophy buck they can be proud of.

When it came time to leave, nobody was ready to call it quits. The departure is always an emotional time.
As always these men were so grateful for the time they were able to spend with other hunters and people that care so much.

After the tears were dried and the goodbye and handshakes were done, they were off again to travel back to Walter Reed Army Medical Center to continue their rehab. Some will return to the service and some will blend in with society and continue their lives. No matter what, they have long roads ahead of them. But I am confident they will do a very good job no matter which way they choose.

Thanks goes to these men for the opportunity to show them a good time and wish them luck with their endeavors.
Frank Gephardt, Marine LCPL
Ballard Hall, Marine CPL
Nick Massie Army 1LT (1st LT)
Jeremiah Ashley, Army CPL


Thank you for doing what you do so we can do what we do. Live Free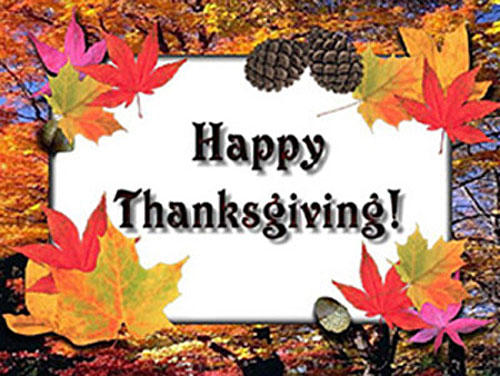 November 25,2010

We wish everyone a Happy Thanksgiving. Hope everyone enjoys spending time with their family. Hunting has been good so far this year and just waiting on the rut to start. In just a week we will be enjoying the company of our wounded warriors.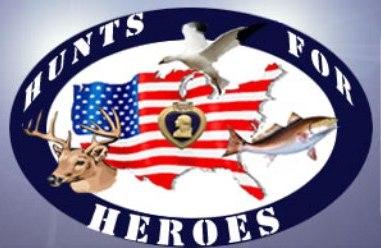 HUNTS FOR HEROES Nov.2, 2010

Burts Ranch is proud to have Hunts For Heroes back for the second year. Again this year we will have four wounded warriors from Walter Reed Hospital out for a whitetail hunt in December. Last year was our first hunt to have for Hunts For Heroes and with the thanks from the soldiers and the people at Hunts For Heroes there was no question on what we would do this year, have them back for another amazing hunt. We are so looking forward to this hunt.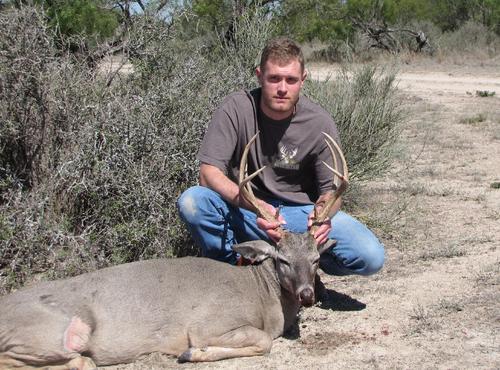 Darrell Gross October 19,2010

Darrell Ray Gross, Jr., 29, of Hempstead,
Texas passed away Tuesday, October 19,
2010. He was born April 11, 1981 in
Brenham, Texas to Darrell Gross, Sr. and
Barbara Mikolajewski Gross. Darrell is
survived by his father, Darrell Gross, Sr.,
his mother Barbara Gross, his
grandmothers Helen Mikolajewski and
Jeanie Gross, and numerous friends and
family. Darrell lived a happy and wonderful
life. During the past year, his ALS, Lou
Gehrig's Disease, got the best of his weary
body and God decided it was time to take
him home. He will no longer suffer mentally
nor physically. As he was growing up,
Darrell played T-ball, football, and took Tae
Kwon Do, in which he earned his black belt.
He loved to fish, hunt, and when he was
younger, he liked trapping. His favorite
coon dogs were Willie and Rocky. He was
most passionate about his hunting and
could not wait for deer season to arrive.
Darrell hunted with both a bow and a rifle
and shot many deer, wild hogs, and even a
bobcat. He was well loved by family and
friends and will be dearly missed.
We would just like to say that it was a pleasure to have known and hunted with Darrell. The passion he had for the outdoors, hunting and friends made Darrell a remarkable person. Our thoughts and prayers will be with his family.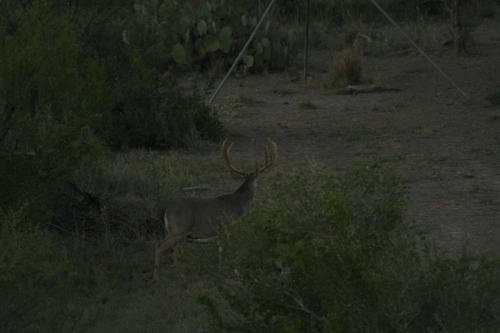 Bow Season Opens October 2010

Well bow season has officially opened and the ones with a MLD your regular season has opened. Well I hope everyone has been doing their planning, feeding, scouting and prep for the season. With the rainfall this year in most of Texas this should be a good year for hunting. Late rainfalls could make hunting early season a bit more difficult, due to the the amount of browse there will be for the deer. But after the first cold front the hunting should really turn on. Good luck to everyone.


U.S. Marine Cpl. Jeffery W. Johnson May 18, 2010

Cpl. Jeffrey Johnson, 21, of Tomball was also killed May 11 by an improvised explosive device while on a foot patrol.
Locals are being encouraged to line the streets of downtown Tomball Tuesday afternoon to honor U.S. Marine Cpl. Jeffery W. Johnson.

Johnson, a Tomball resident, was killed May 11 in Afghanistan while supporting combat operations in Operation Enduring Freedom.

He was serving in the 3rd Battalion, 1st Marine Regiment, 1st Marine Division, I Marine Expeditionary Force, based at California's Camp Pendleton.

The plane carrying Johnson's body is scheduled to arrive at Tomball Jet Center, 9310 Max Conrad, Spring at 1:30 p.m. There will be a 30 minute ceremony performed at the airport and then he will be moved to Klein Funeral Home in Tomball.

The Greater Tomball Chamber of Commerce is encouraging members of the community to welcome him home by lining Main Street/FM 2920 from to Klein's Funeral Home between 2 p.m. and 2:30 p.m.

The Tomball Fire Department is expected to drape a large flag over Main Street at Elm, by the entrance to downtown.

PLEASE SHOW UP TO SUPPORT OUR FALLEN HERO AND ALL OF OUR HEROES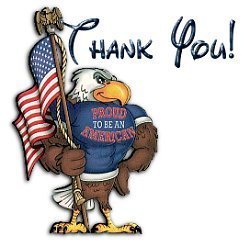 Hunts For Heroes May 17, 2010

We would like to thank everyone that has emailed us on the hunt. But don't thank us, thank the men and women of the service. Without them we wouldn't be able to do what we do. There are so many people that just don't understand the cost of FREEDOM. When you are out shopping, sporting event, lake or where every you are at and see someone from the the service go and THANK them. If you are interested in helping sponsor a hunt or other outdoor activity for our wounded please contact us or Hunts For Heroes. Thank you for your support.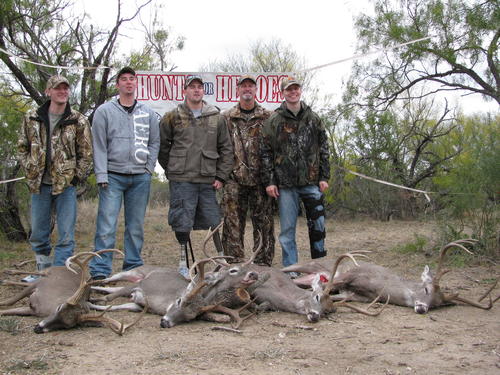 Hunting Show May 3, 2010

The hunting show filmed with Hunts For Heroes aired this Sunday. It will rerun on Monday and Thrusday. The second part will air on Sunday 5/08/10, with reruns on Monday and Thrusday. If you haven't seen the show, please tune in to see a few of our injured soildiers on a quest to their first Texas whitetail deer. So check out the Outdoor Channel for Drop Zone TV for times.

Turkey Hunting May 2010

Well turkey season is officially over now. What a great season it was.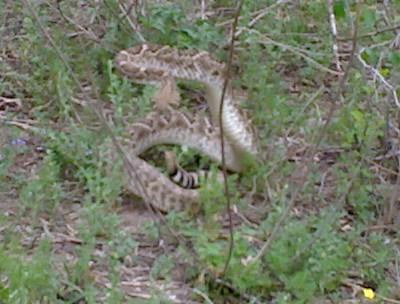 Spring Time March 2010

Let's not forget spring time is here and also are the Rattlers. If you are out antler shed hunting, spring turkey hunting be sure and keep your eyes open. It's much better to be safe, than end up in the hospital. Good luck on your hunting.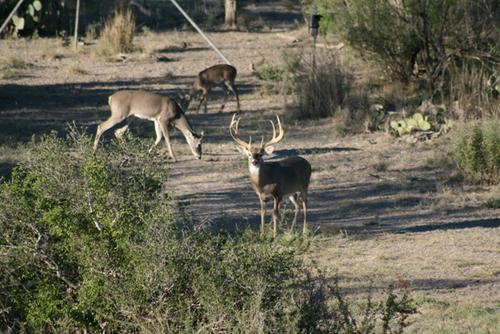 Stan Robinson January 01, 2010

Stan passed away this past December. He was a life long friend,that truely enjoyed the outdoors, hunting, fishing and just the camaraderie of being with people. Stan your friendship will be truly missed.